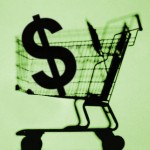 Beginner's outline of how to market a product on the Internet
Ok so you've just created a new website and you want to know how to market a product.  You may have paid several hundred dollars to get someone to create your website, and maybe they helped you with some content creation (not as easy as it sounds) and after all that work you are done right?  Well, not exactly.  Part of knowing about how to market a product can be taken from real world examples.  Just like in the real world if you open up shop in an office building, strip mall or shopping center, you still have to find a way to let people know that you exist (aka advertising).
Many people confuse creating a website with advertising.  Sure, you may be able to talk about or describe your product or services on your website.  However, people need to be able to find your website to read all about the great things you are saying.  To do this, you need to make your website visible on the internet through several channels.  Fortunately, promoting your website to these channels are typically free but it can still be a lot of work to market a product especially if you are new to the whole process.   So by this time I am sure your asking yourself, what are these channels and how do I get started?  I will outline some basics below:
When is comes to how to market a product on the web creating good content is a must
It does not matter how well you have advertised your website if people won't stay to see what you brought them there for.  This is why creating "good content" is so important when it come to how to market a product online.  The interesting thing, is that Google, Bing and Yahoo have spent millions of dollars trying to determine what is interesting on the web.  If your website contains genuinely good content, then the search engines are more apt to pick up your site an create links that people find when searching for products or services like yours.   Ten years ago that was probably enough.  Today however, there is fierce competition for placement on the first page of any search on Google, Bing, or Yahoo.   Thus the next step.
Search Engine Optimization (SEO) or How to make your website friendly to Google, Bing and Yahoo
If you do a Google search on SEO or Search Engine Optimization you will find hundreds of links to blogs and companies that can help you optimize your website for top ranking search results.  The best way to start, is to figure out what thing people would type into a search engine to get to your site.  Then use tools like Google Key Word Tool (it's free by the way).  This tool allows you to type in your search words and it will tell you the best words or phrases to use to increase your page ranking.  Look for high searches with low competition.  Next make sure these phrases are in your meta tags, on several places on your front page that make sense.   I am going to stop here on the subject because SEO techniques could take up several pages.
Next step in how to market a product on the web (Social Media Marketing)
What's that you say, there are more steps for how to market a product on the Internet?  There are several more.  However, we will cover just one more step that many are saying is becoming equally as important as SEO.  This step is called Social Media Marketing.  Everyday millions and millions of links and ideas are shared through hundreds of social media channels.   You can't go anywhere on the web without seeing Twitter or Facebook.  Well it would seem that way, however there are millions of sites that do not have social media plugins that make it easy for people to share their discovery of your site with others.   Make sure that you include at least, Twitter, Facebook, Pinterest, and Stumbleupon on your page so that you and others can market your product.
Well hopefully this was a good overview if you are just getting started with a new website and wanted to know how to market a product on the web.
Joe
Related: